Huge price drops...
Summer Sale Now On!

New products are being added daily to our discounted ranges, so if you've been thinking about a paving revamp then now is the time.
View our sale now!

Indoor & Outdoor
Porcelain Paving
A wide range of porcelain, the majority Italian, offering exceptional quality. Porcelain's increase in popularity results from its stylish good looks along with its low maintenance and durability.
View products

Step out in style
Outdoor Living
Enhance your outdoor space and create the perfect garden to suit your lifestyle. From feature pots to fire pits, adding character and enjoyment to your outdoor room.
View products

Complete your project
Landscaping Requirements
The core requirements for all your landscaping projects to create, build and design your perfect garden. Everything from starting your plans to the finishing touches that transforms your creation.
View products
Paving Superstore

- UK's largest supplier of Paving and Landscaping products - with over 5000 items
Competitive prices

on top brands
Feature

Categories
Paving Slabs By Colour
Paving Slabs By Material
Complete your project

with our range of products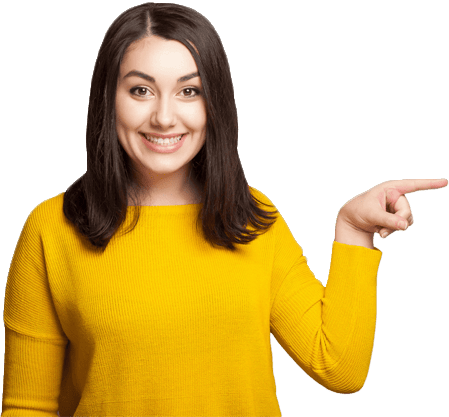 We'd love to help, please don't be afraid to ask!
Call today:
0800 002 9910
Not convenient to speak? We offer a handy live chat service and will make sure we give you all the friendly guidance you may need.
1000's of happy customers

at Paving Superstore
Paving Superstore

- The Home of Garden Paving Slabs and Flags

Welcome to Paving Superstore, home of quality paving and landscaping supplies. We stock everything you need to create the outdoor space of your dreams - with garden paving slabs and flags, driveway paving, sheds, garages and garden storage and everything in between, you'll find what you're looking for at Paving Superstore

We stock a massive range of paving solutions to help create an amazing driveway or patio area. No matter what shade, style or colour you seek, Paving Superstore will have the paving slabs to suit. If you're looking to uplift your driveway, we have a range of solutions available; large paving slabs and block paving have always been a popular option for driveways, as they are visually pleasing as well as durable. Easy to lay and maintain, driveway slabs are available in a range of shades and sizes to suit. Large paving slabs create a modern and sleek look perfect for new build properties, whereas block paving and cobble setts are perfectly suited to period properties.

All of our paving slabs are sale are high quality and cost effective, ideal for creating your dream garden without breaking the bank. However, if you're seeking other options than driveway slabs, we also stock loads of options in block paving, ideal for creating an ultimately durable driveway that's also decorative and visually stunning. Block paving has been a popular choice for decades thanks to its tough and resilient nature. At Paving Superstore, we have loads of block paving options available, in a range of colours and sizes to suit.

If you're considering paving your garden or creating a patio area, we have tonnes of paving slabs available to help. As well as paving stones and slabs, we also stock feature kits to add a little extra detailing to your garden. From circle feature kits for sale to square kits and octagon kits, there are loads of decorative paving ideas to help.

No matter what style you're looking for, at Paving Superstore we have a massive range of garden paving slabs and driveway slabs for sale to suit your needs. We also stock some paving extras such as garden cobble setts and stepping stones, great for adding extra detail to your garden. As well as paving solutions, we also sell everything you'll need to lay your paving stones if you're doing it yourself. Paving mortar, sand and cement are all available to help you on your way to creating a successful and strong driveway.As well as being a leading supplier of paving slabs, we also stock loads of other products to help you achieve the perfect garden. No matter what your paving or landscaping needs, Paving Superstore is here to provide everything you require. We are also a leading supplier of walling and cladding, another popular garden alteration.

So, once the paving slabs have been laid, it's time to think about everything else to add to your garden to unleash its full potential… If you're looking to create an eco-friendly garden, we have a range of greenhouses for sale to help you on your way to growing your own food, as well as composters for sale to help everything be truly home-grown. However, if you're looking to turn your garden into a relaxing retreat to spend your summer days in, we have a range of summerhouses and gazebos for sale to create a space to help you unwind.

As a leading supplier of landscaping materials, we can also help you with the overall health of your garden. We have a range of organic products for sale to help you on your way to having a lawn at the envy of your neighbours. Bark, compost and topsoil are all great choices of products in helping you achieve a completely healthy garden. However, if you're looking to overhaul your lawn completely, we are also a leading supplier of turf - an easy hassle free way to get a healthy-looking lawn in no time.

At Paving Superstore, we also stock a massive range of gravel and pebbles for anyone looking to create a hassle free driveway without having to use paving slabs. Gravel and pebbles are available in a massive range of styles and colours, so you're guaranteed to find one that will match your garden and property seamlessly.No matter what you have planned for your garden or driveway, Paving Superstore is here to help you with all your paving and landscaping needs!