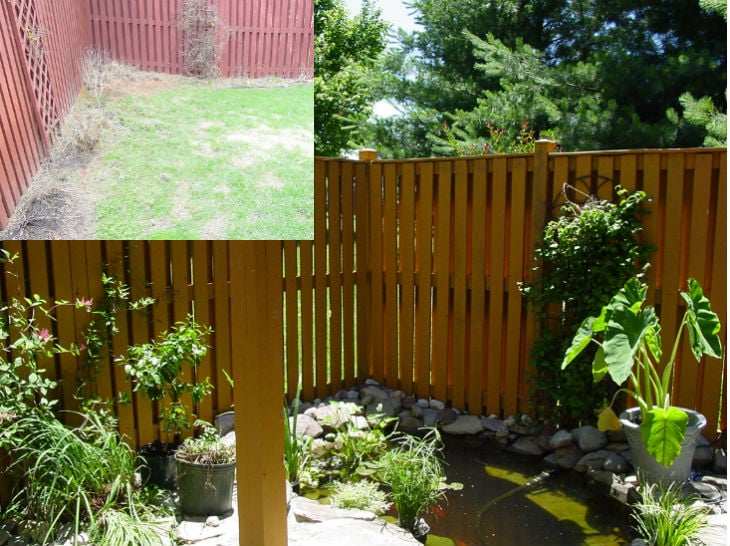 At last, the seldom seen British summer has arrived and we all want to spend some time in the garden. However, is your garden looking a bit drab and worse for wear after the lack of sunlight? Do you need some advice on how to give it a lift? These tips could help you this summer!
1. Tidy Up
The cheapest (but perhaps not simplest) way to give your garden a boost is to tidy it up! Clear away all of the children's toys sprawled across the floor, mow the lawn and trim back unruly bushes. Jet-washing your decking or patio area will also make an enormous difference. While it may require some effort, it will definitely pay off!
2. Decorate The Walls
It may be difficult, especially in small gardens, to find ornaments and garden decorations to suit your garden. Decorating walls and fences can be a much better way to brighten and make your garden more interesting as they won't consume anywhere near as much space. You can buy a variety of different ready-made decorations from garden centres for reasonable prices, or you can make your own. Marine floats could be a colourful option and would look fantastic hanging on a rope or net across the wall.
3. Paint A Mural
While murals are a more permanent form of decoration, they are an amazing way to show off your creativity. Perhaps you know a talented artist who could do the job for you, but if not, get the children involved! Not only will it keep them occupied for a few hours, you will have a beautiful, almost permanent keepsake.
4. Top It Up
It's inevitable that, over time, elements of your garden will need redoing. But instead of starting from scratch, which can be pricey, why not just spruce up what you have. Simply adding some extra shingle or gravel to certain areas, sprinkling some grass seeds on the lawn, or planting a couple of extra flowers in place of the few that have withered will make a world of difference.
5. Go Shopping
You don't have to spend a lot, but buying just a few colourful accessories is a perfect way to make over your garden. Just a couple of cushions on your patio set would be a great alternative to buying a new one; and some delicate fairy lights scattered in the trees can help create a magical feel to your garden. It is easy to get carried away, however, so be sure to set yourself a realistic budget and stick to it!
6. Choose One Area To Change
Gardening can be incredibly expensive, so why not just choose one element of your garden to change. Perhaps you want to repaint your fence or decking? But why not replace that old garden path with stepping stones; they're popular with children!
Are you feeling inspired after this? Let us know which options you chose! Do you have any other garden makeover ideas? Write them in the comments section below!
[Photo Credit: krossbow ]