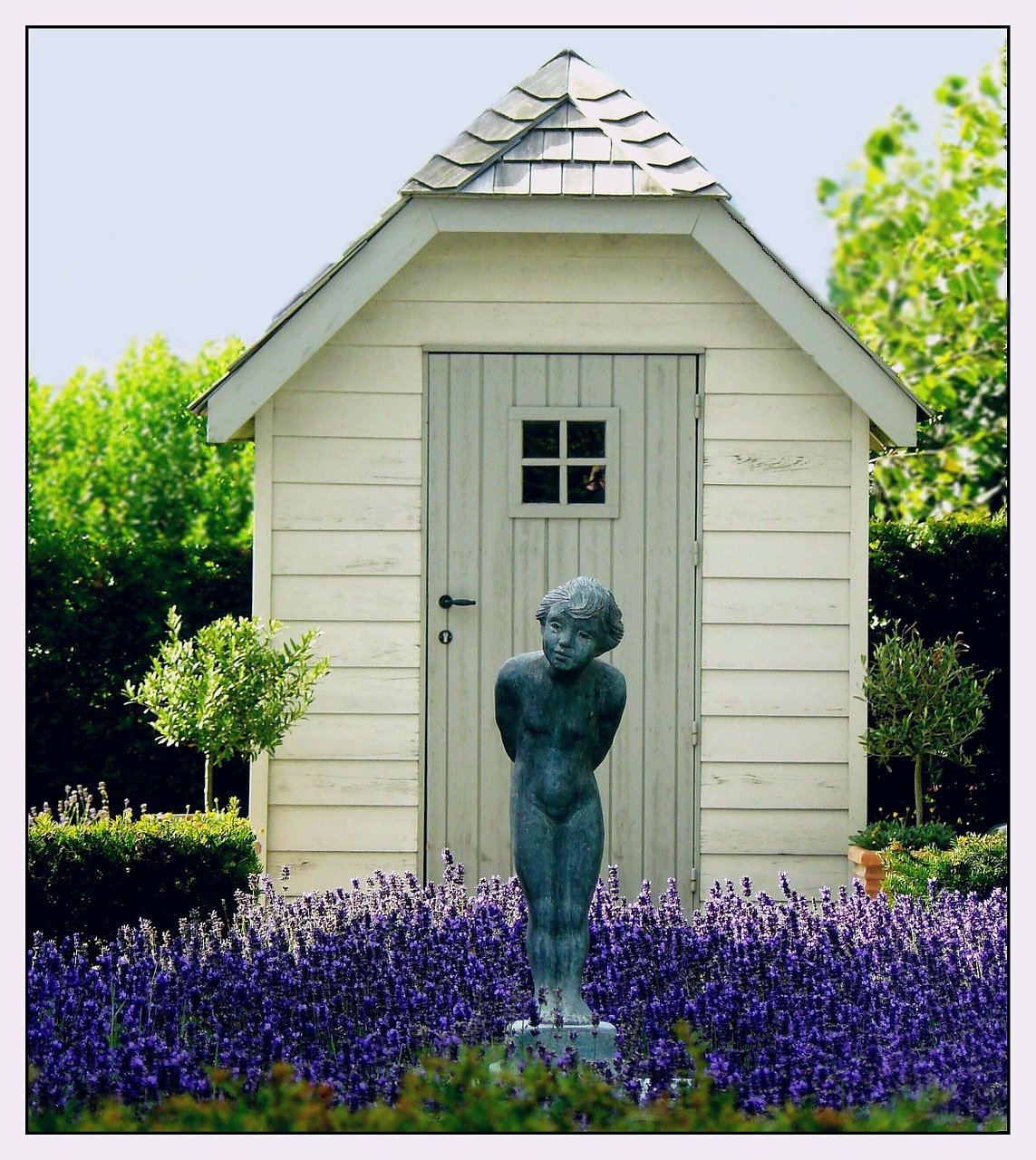 A great way of adding colour to your garden is to paint or stain your wood items. You can create an amazing colourful garden just by staining your wood items. Imagine a veritable rainbow of colours, just on your garden bench or arbour or even your fencing.
Most wood items in your garden are usually pre-treated with a wood preserver. It is recommended to retreat the wood every 2-3 years to keep your items in good condition. There is a wide choice of treatment options depending what outcome you would like.
Bring life back into an old wooden seat that has been neglected. Use a wire brush to remove any moss of dirt off, brushing with the grain. Then select your chosen stain or paint. Most stains will protect the wood by penetrating the wood and depending on how dry your wood is will also determine how dark a colour you get from your stain. Dryer wood will draw more in causing a darker version of the colour. You can get wood colour stains, or some look more like an opaque paint which still shows the wood grain. Stains will also provide a water repellent quality to the wood. Most wood stains are water based and therefore much more eco-friendly than paints. Paints will just coat the outside of the wood covering it, without actually protecting the wood. This will then also need removing should you decide to go a different colour in the future.
Change the whole appearance of your garden by staining any garden buildings a new colour, create a beachside feel with blues and creams and sandy colours, or go bolder with stunning yellows or reds. You could always go traditional with pastel shades to look like the building is blending into the flower beds. The only limit is your imagination, but it's good to know that you are protecting your wood whilst being creative.
Another way to get a splash of colour into your garden could be by using Corten steel products, Water bowls or Fire Bowl, Panelling, Planters, etc. Corten Steel, once weathered, is a lovely golden rust colour which would look natural in any garden design.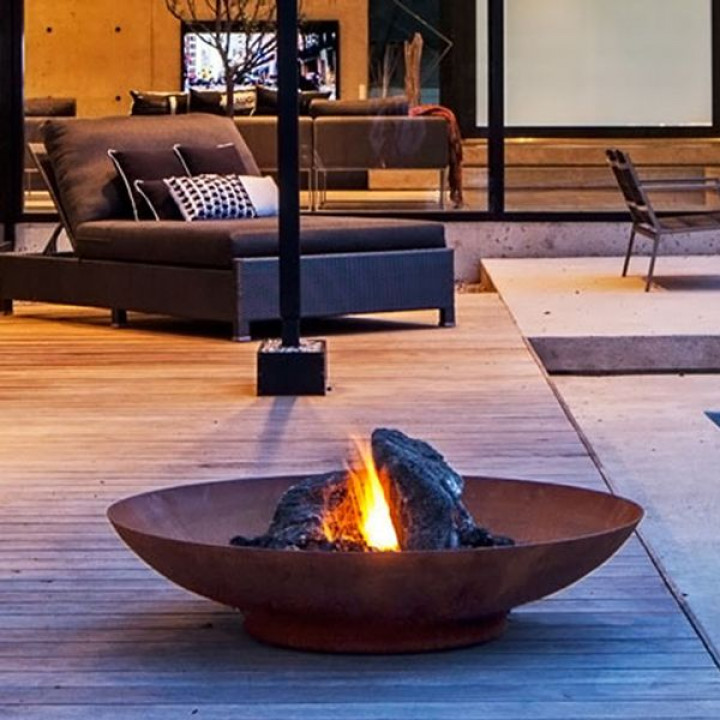 Covering the roof of your garden building with Sedum matting, will not only bring more colour into your garden but help to create another eco system for garden creatures on the unused roof of your building.
Garden furniture has developed from being just wooden or metal, with fibreglass now being quite popular. This mouldable, strong material has the benefit of being easy to colour. Pick a colour and they can often be made to order, add a contrasting cushion for a quirky design feature. This will not only look great in your garden but also create a cosy, comfy area to socialise in.
Paving can also add interesting colour designs into your garden. Create a striking patio with a contrasting border or try a mosaic design in the middle of the patio to give an outdoor rug feel to your dining or socialising area.
The use of colour in the garden could define different sections. The socialising area could have bold, invigorating colours, whilst you could use a softer pastel palette of colours for a more relaxed cosy calming area.
With colours affecting your mood, use cooler colours to bring about a sense of calm and warmer, brighter tones to revitalise your mind.
When purchasing plants, position the pots of complementary tones together and spend a few moments to see how they feel and whether they have a calming or invigorating feel on your senses and then use this to create areas of your garden with a purpose.